There are lots of Engineering jobs in Canada for immigrants yet untapped. These jobs are needed in Canada due to the poor workforce in the engineering sectors and they lack the necessary skills to keep the companies running. The good thing is that Canadian employers are willing to pay workers well.
Canada is a country located in North America. Known for its rich cultural background, quality, and affordable education. One thing every immigrant wants after immigrating to a foreign country is to settle down. Setting down includes finding a house and a job.
If you're an engineer then Canada is surely the best place for you because engineering jobs are on high demand in Canada.
Engineers are in high demand because they play a vital role in technological advancement and innovations. So if you meet the requirements for Engineering jobs in Canada for immigrants then you will be offered a job.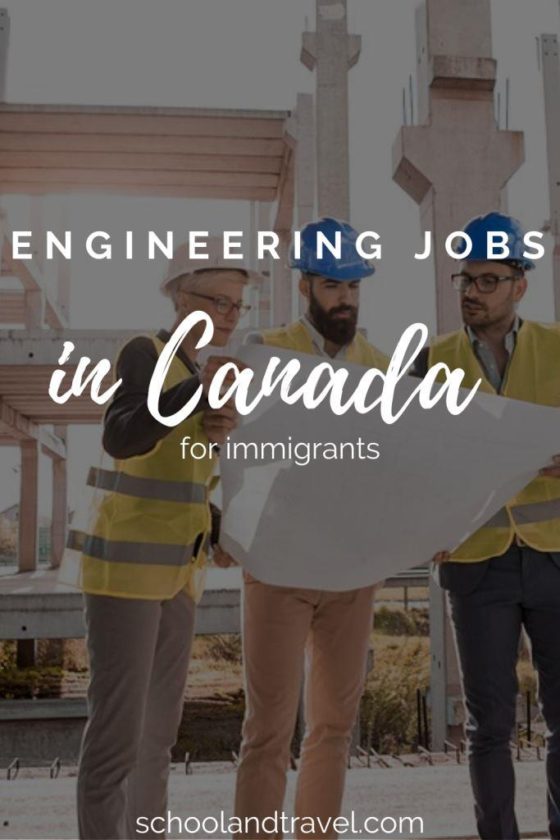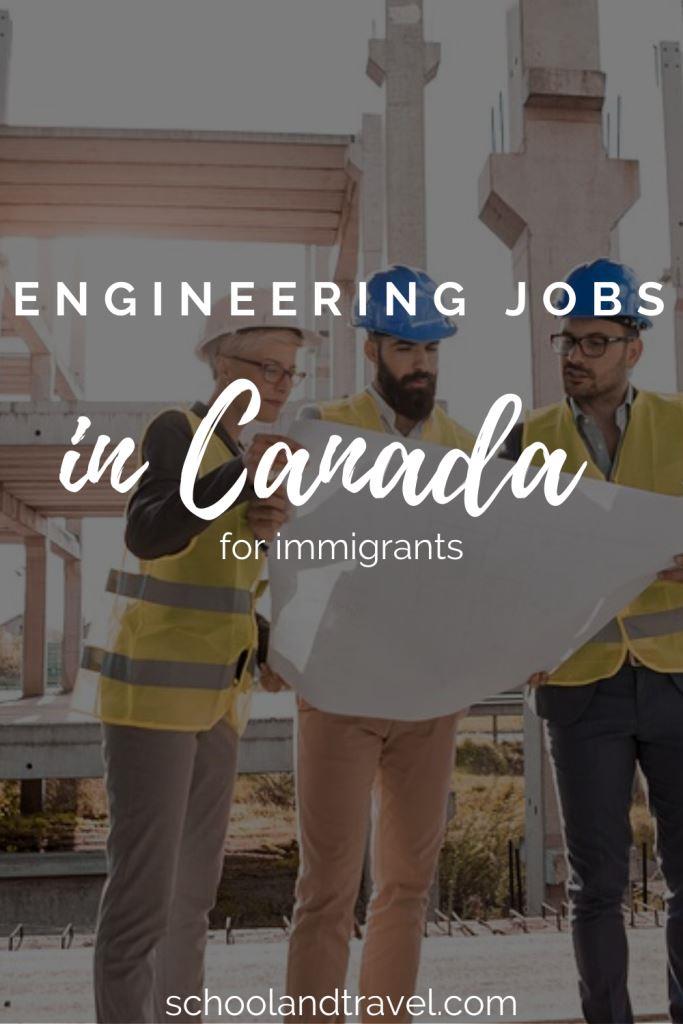 Is it not easy for Immigrants to find Jobs in Canada?
Just because workers are needs doesn't mean they will offer jobs to anybody that applies for Engineering jobs in Canada for immigrants. Jobs in Canada are not so easy to get because Canada needs you to have work experience for you to work in their factories.
What is referred to as "Canadian Work Experience" in Canada is understanding their working culture and if you can fit into their working system, hours, and understanding your co-workers.
The term "Canadian Work Experience" includes being fluent in your English during the interview, having the vibe and zeal to work, and what you know as a worker(in this context we will be talking about Engineering jobs in Canada for immigrants).
Some Engineering jobs in Canada for immigrants:
SOFTWARE ENGINEER:
Software engineers develop, design, and maintain software. They work in so many companies, organizations and their importance can't be overemphasized.
Canada is evolving in terms of Software engineering though the USA is good with it the demand for a software engineer is high.
Toronto especially is a good place to practice as a software engineer. The average salary of a software engineer is about $96,625 per year or $49.55 per hour and more experienced engineers earn higher.
If you get a job offer and your resume shows you are qualified as a software engineer with degrees on Computer science, Software engineering, Computer engineering, or Mathematics, then processing of movement to Canada via the Express Entry will be easier.
If you also have skills in programming languages like Java, C, Objective -C, then you are a hot cake as a candidate for software Engineering jobs in Canada for immigrants.
MECHANICAL ENGINEER:
This field of engineering applies to the principles of physics and mathematics to design and build systems that could help solve the problem of man. Mechanical engineers work in oil companies, manufacturing companies, to mention but a few.
Mechanical Engineering jobs in Canada for immigrants are many, they include:
Bridge Engineer
Cartographic engineer
Asphalt engineer
Coastal Engineer
Concrete Engineer
Dams Engineer
District Engineer
Land Drainage Engineer
Ocean Engineer
Pollution Engineer
Sanitary Engineer etc.
Requirements to become a Mechanical Engineer in Canada:
A bachelor's degree in mechanical engineering is needed or any related engineering field. Thus, Licensing by a provincial or territorial association of professional engineers is also needed for you to get approval.
In immigrating to Canada as a Mechanical Engineer, you need to calculate your Canada Immigration points for Express Entry using the Canadian Ranking System. The CRS points are awarded based on the following:
Age
Qualifications
English and French ability
Work Experience
Your total Immigration point score must equal or exceed at a total of 67.
BIOMEDICAL ENGINEER:
A biomedical engineer applies the principles of biology and engineering to solve problems in medicine and health care. The work in hospitals, laboratories, and manufacturing companies.
Due to Canada has a high aging population, there will be high demand for biomedical engineers in the medical fields.
Getting a job as a biomedical engineer is quite easy because the field is broad and you will have a place to fit in the field. Here are some of the jobs for biomedical engineers;
Rehabilitation engineers
Manufacturing engineers
Medical Technology Developer
independent consultant
The demand for biomedical engineering jobs keeps rising as one of the fastest-growing engineering fields with very high employment growth. It is one of the major Engineering jobs in Canada for immigrants.
ELECTRICAL ENGINEER:
Electrical Engineers design equipment, devices, and system to solve problems using the application of physics and maths principles. They are in high demand and are needed in nearly every company. Due to their demand, their high salary of over $70,000 a year.
Requirements for Electrical Engineering jobs in Canada for immigrants:
The requirements for an electric engineer job in Canada is a Bachelor's degree in Electrical or Electronic engineering. A master's degree in the related field will also help to make the processing faster.
Here are the jobs an electric engineer can get:
Design Engineer
CAD Technician
Electronics engineer
Acoustic Engineer
Electrical Engineer etc.
CONSTRUCTION ENGINEER:
Construction engineers design, plan and build infrastructures such as bridges, buildings, roads dams, etc. They work in construction companies, oil companies, etc. Just in 2020, Canada aims to welcome 341,000 newcomers to civil engineering.
According to Neuvoo, they earn a salary of $60,000 up to $120,000 a year as a civil engineer in Canada. This is one of the top Engineering jobs in Canada for immigrants.
If you want to be accepted easily, you should apply through the Federal Skilled Worker Program(FSWP) managed by Express Entry System.
How to apply to work as a Civil Engineering jobs in Canada for immigrants:
These are the requirements to apply for a civil Engineer:
You need a Bachelor's degree in Civil Engineer or a related Civil Engineering field to apply for Engineering jobs in Canada for immigrants.
What is also needed is a practicing license from your territory regulatory body before you can work in Canada as an immigrant.
Final tips on Engineering jobs in Canada for immigrants:
To get a job in Canada, you need to be very qualified. There are lots of Engineering jobs in Canada for immigrants but the most important thing is to be well qualified and understand the Canadian working system so that you will be employed to work with them.
Awesome one, I hope this answered your question.
Thanks for reading this article. Sharing is Caring.
Read more:
Things not to do when visiting China
Lost Indian Passport in the USA? Quick Solution