7 Things To Do To Be Successful In College Education
Everyone who enrolls in college after school does so with great enthusiasm and a strong desire to do well. Many students eventually lose interest in their studies and become less diligent.
Getting better grades, winning over teachers' confidence, and demonstrating your abilities all contribute to a more positive academic experience and a more rapid progression toward the degree.
Take a look at the following tips on effective learners to discover how to maintain a steady pace and achieve your target.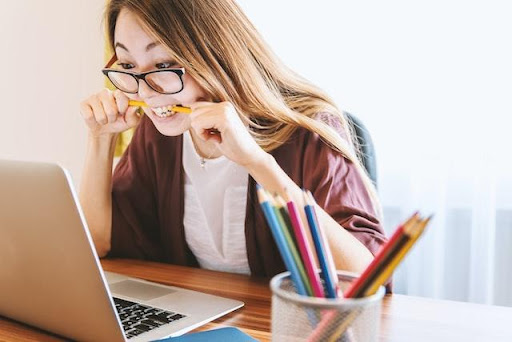 Make studying your priority
Many youngsters prefer to watch new series on Netflix than do their homework. It won't lead them to success.
Remember to keep your mind on your studies and push away everything that threatens to derail you. It's not easy, but good study habits may be learned.
University time is excellent for honing your ability to focus in any situation. It is a skill that will come in handy while tackling challenging projects.
Take Breaks
Even the most conscientious college kids do not devote all twenty-four hours of their day to studying. It would help if you rested once in a while to stay healthy.
There are times when you should put in extra effort to study, but you won't encounter such times daily. If you want to be successful in college, you need to make time to relax.
If you felt stressed out and overwhelmed, you can contact professionals like Assignment Bro or other writing services and get paper writing assistance.
It will help you to spend more time with your family, friends, and other re-charging activity.
No one is surprised that students often have little time to write papers between classes, jobs, and social activities. We're well aware that not every professor will spend class time on the fundamentals of essay writing.
Inquire and evaluate responses
When provided the opportunity, any good college student will take advantage of the chance to ask their professor questions.
It allows you to go more deeply into the subject matter and better understand any areas that need clarification.
As a bonus, doing so shows your lecturers that you are an ambitious learner with potential. The ability to inquire and retain information is crucial to a successful academic future.
Use Resources
At this point, we have access to several sources of knowledge, such as open databases and electronic literature. Also, you may discover numerous helpful college advice on the internet.
For example, library software is one of the most beneficial resources. Such programs give their users access to a vast library of reading materials.
One more excellent option is tutoring services. A tutor can provide individualized attention and guidance beyond what is possible for a teacher during a traditional lesson.
Visual or kinesthetic learners may benefit significantly from this approach.
Do sport
Regular exercising improves your memory, helps you focus, and sparks new ideas. These advantages come on top of exercise's many other positive effects.
For academically motivated kids, what does this imply? Start including workouts weekly. Get at least 20 to 30 minutes of exercise three to four times weekly.
Participating in mild to moderate physical exercise, particularly in the morning, may substantially and favourably influence a student's capacity to acquire information.
Also, those who engage in more physical exercise are more likely to exhibit more self-control, which benefits academic performance. 
Realize that intelligence isn't a fixed trait
Studies have shown that pupils who feel they can improve their intelligence often do so. That's how powerful belief can be. In other words, intelligence is a skill that can be honed through practice.
It's important not to give up on improving your intelligence just because you think you're not bright or academically gifted. When it comes to academics, what can you do to improve?
You're doomed to fail if you tell yourself you can't do anything before giving it a go. If you adopt a positive mentality and believe in yourself, your grades will rise.
Define what is success for you
Understanding your goals for furthering your education may shed light on your beliefs. In turn, it serves as a source of motivation as you strive to realize your ideals.
If you want to gain a job after graduating from college, you may say that you value autonomy and self-sufficiency. In this case, your ultimate goal may be to become financially self-sufficient.
Keeping your values in mind when you evaluate your accomplishments will help you avoid getting caught up in comparing yourself to others. Always concentrate on the success you have achieved for yourself.
Tips on effective learning: closing thoughts
To make your learning process effective, you need to make it your priority first of all.
Don't hesitate to ask your teachers whenever you don't understand something. Use all the resources available, and don't forget to take breaks.
Your health is essential; achieving goals is hard without energy and a good mood. Furthermore, only you decide what success is for you personally.
We hope our tips will help you on your way to higher education. Good luck!
Awesome one; I hope this article answers your question.
Editor's Recommendations:
If you find this article good, please share it with a friend.