I go to school, I attend lectures, I do my assignments well, what are the causes of my bad grades in college. What can I do to correct this?
It's normal to feel this way after doing well in high school but coming into college to see that things are not going in your favour. Don't worry, I will explain the causes of bad grades in college.
Causes of bad grades in college
Course against your Will:
Sometimes parents contribute so much to the success of their kids. They want you to study the course that they like.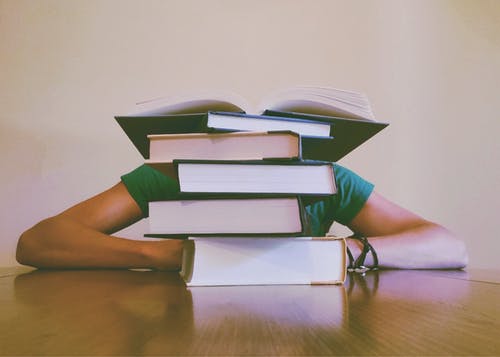 For instance, something like this happened to my friend; his parents forced him to study medicine instead of Music that he loved, he went into studying medicine and dropped out due to low score and bad performance in practicals. So, he went back to studying music and he is doing pretty well.
Studying a course you love will give you a reason to study, you will feel inspired to open your book, research on an assignment and get a very good score.
Related: Find out the type of Student that you are
What is your Situation?
Are you studying a course that you don't like that is making you get low grades in class? then here is what I have for you: Why not apply for a change of course or startup a new course from the beginning; its better than wasting all the years and coming out with nothing. This is one of the major causes of bad grades in college
Discouraging Voices:
Just because people are dropping out of school doesn't mean that there is no value in school.
Don't let the voices of other people make you drop out of school telling you that school is "SCAM" and nothing good comes out of school.
Make possible efforts as a student, get the degree, and make use of it. Sometimes you ask your self the question… what are the causes of my bad grades in college? and the voice will reply and make you feel like you are wasting your time.
The discouraging voices are there to take you down with them so, whenever people tell you that Facebook CEO dropped out of school, remind them that the path of success for everyone is not the same.
Distractions:
Your distractions could friends, business etc. The type of friends you keep, play a major role on the way you do well in class.
If you have good friends, they will remind you to study well and do assignments but if you have bad friends, you will be reminded of the latest party coming up soon.
I'm not trying to say that partying isn't good, but you have to balance your academic life and your social life well to do well in College. Keep friends that won't be a distraction to you.
Another is Business; some students run businesses and also go to school.
It isn't so easy as it seems because sometimes you won't have the time to read or even do assignments and unfortunately if the business is not doing well, it could affect you psychologically due to amount of money you have pumped into it.
Related: Which type of student are you? find out here..
Causes of bad grades in college
Overload:
Overload here means studying a lot of courses.
Maybe if you failed some courses in the previous year, and its carried over to the next year, it can be an overload to you because you are studying the courses for that year and you are also the courses you missed in the previous year.
Then, what are the causes of bad grades in college?
The best way to handle extra courses is just to plan and schedule your time properly so that you can study them all. Planning is everything.
Lack of Financial Support: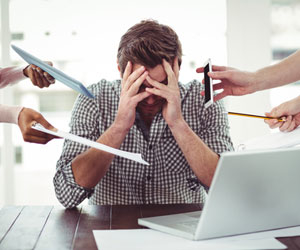 Due to the lack of support from parents and sponsors, you might not be able to buy some certain textbooks and materials that is why you are not doing well in college.
Sometimes you might feel like eating a light food so that you can read well at night but due to lack of money in your pocket, you would eat a heavy food thereby making you tired and unable to study well.
How do you get Financial support?
1.Scholarships: You could apply for scholarships e.g AGIP, TOTAL etc. They provide financial support to students through a yearly provision of funds.
2. Learn a Skill: A skill is another source of income. If you have value to offer, people are always willing to pay. The more value you add, the more money you make.
Lack of Planning: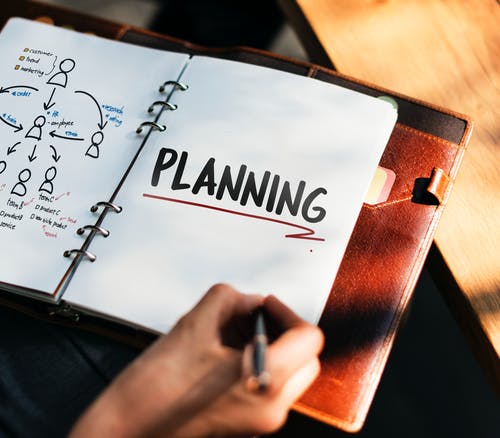 Lately, I have been asking myself, "what is the cause of my bad grades in college?" and I found out that I had no plan for studies.
A plan is a path to achieve anything that you wish to. You need to create a study plan for yourself, the time to study, the time to do assignments, the time to research and many more.
Planning will help you organize yourself and create time for other things.
Read on: Here are the things you should do every morning, Very important!
How is it my problem?
Because you don't have a plan, you will feel that you always have time, you will feel that the semester is still long so you have time but if you have a plan, you will start early to study for classes and prepare well before exam.
Another is this because there is no plan for the study, you will always forget that an assignment was given and you don't remember. This is one of the major causes of bad grades in college.
Lack of Socialization:
This is one of the reasons most students don't do well in college.
I had this problem while i was in school, because i was well known in high school, i felt like Mr.Know it all in College which affected me badly.
So, I don't want this to affect you too. If you have any thing you don't understand in class, do well to socialize and ask questions so that you don't make unnecessary mistakes which will lead you astray.
A sociable person has a great network of great minds that can always assist if he doesn't understand anything explained in class.
Lack of Attendance:
Attendance in classes play a major role in doing well in class.
If you miss the first three classes in a course, you will find out that you will be lost all through the semester because these classes are the basic blocks for understanding the course.
I noticed recently that some lecturers fail students that don't have up to 75% attendance.
So, try your best to attend lectures but if you are unavailable for serious reasons, let the lecturer know or the course representative.
Change of Course/Institution:
Its okay to be uncomfortable with the course that you are studying, so when you change a course, do well to adjust yourself to the norms and standards of that course so that you can do well.
This issue affects most students because they will feel inferior and sometimes neglected because, they are new to the course.
The best way to handle a change of course/institution is to get to someone that can put you through in that new department.
Check your Relationship life: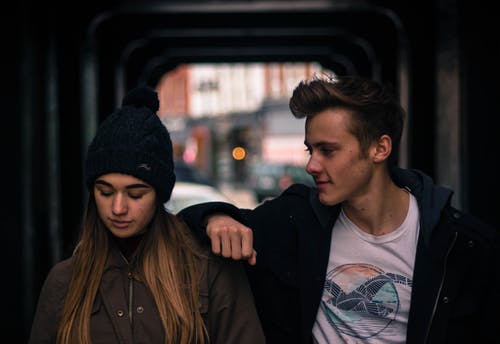 Relationship with a cool person is awesome but don't let it affect your studies in college.
Give your partner the best time you can. When its time for study, you study, when its time to have fun, you do that, that's the fun of being in a relationship.
Read on: Did you discover these things bout college?
Don't let your partner affect your study hours, when you have an exam, take your time and study and create an understanding with your partner to understand that you have an exam and you need to read for it.
Conclusion on Why am I not doing well in College:
Doing well in college is a personal thing. If you really want to do well, you need to put in your best and avoid anything that is against your goal for success.
Ask a friend this question, "what are the causes of bad grades in college?" and add their reply in the comments below.
Thanks for reading this post. Share it with a friend that needs it.
Related Articles: