Australia being one of the developed and wealthiest countries of the world attracts millions of visitors every year through Tourism. Most times tourist visitors tend to migrate from being a Tourist visitor to looking for a good job over there which leads to deportation when caught. So, the simple answer to "Can I work in Australia on a Tourist Visa" is No but wait, there are some additional solutions to it which we will talk about in this article like the "Holiday work visa" and "Australia ETA".
You cannot work in Australia on a Tourist visa, a tourist visa is just for visitation which can last up to 90 days (3 months).
The cost of a visitor visa is about $140 outside Australia for 3 months, if you really enjoy the environment and want to stay longer, you can seek for another visitor visa (extra 30 days) which will cost you $345.
Still enjoying your stay, and want to stay more, you can apply for another 3 months, the cost is $1045.
Note: If you seek to extend your visa for 3 months, you don't have to wait for your visa to expire, you can apply for an extension 2 or 3 weeks before the current visa expires.
Factors that can help you get faster Approval:
If you have enough funds to cater for yourself.
If you don't get "No Further Stay" on your Visa, then you can apply again for an extension.
Your application can be rejected if you don't provide definite reasons for staying and if your documents are not complete.
How to convert a Tourist Visa to Working Holiday Visa(WHV):
There is a program in Australia called "Working Holiday Visa", that is for only passport holders of some countries.
Working Holiday Visa literally means a visa offered to people in Australia that are on holiday and wants to work. Thus if you are country is among the countries here, you can apply for a Working Holiday Visa and start working.
More tips on working in Australia with a Tourist visa:
Can I Study in Australia with a Tourist visa:
Sure you can study for a maximum of three months with an Australian tourist visa but you cannot still work after studying.
Thus it's advised that you make sure your course of study or training will be covered in three months.
Can I work online in Australia with a Tourist Visa:
Working online like on Fiverr has no concern with anybody, you can work online and get paid for any job you do but you cannot work offline for a company or a job that requires you earn a salary from leaving your house.
How long does Australia Visa approval take?
Australian visa approval takes roughly 20 days to be processed and approved right from the day of application. The approval letter will be sent to the mail you used to apply.
How to convert a Working Holiday Visa to a Student Visa:
People really love the educational system of Australia, their study curriculum, and the way their institution value learning, that is why students love to travel to Australia to study.
If as a student, you get a "NO further Stay" in your Passport, you can apply to extend your stay by applying for a Student Visa to make life easier for you.
But remember that for you to apply for a Student Visa, your current Working Holiday Visa will be terminated.
Important tips to have in mind when applying for a student visa:
For you to gain a student visa, you have to make sure you have got a (COE) Confirmation of Enrollment letter from your chosen school.
You need to have at least AUD$21,041 to cater for yourself and the cost of schooling all through the 1st 12 months of your stay.
You must have all the required documents needed to apply for a student visa.
Reasons for the denial of Student visa and other types of Visa:
The most common reasons for the denial of Visa are:
If you don't provide a definite reason for your stay.
If your documents are incomplete and without any source of income for your stay in the country.
Sometimes, if you are jobless.
Read this: Why you need to Travel for a Tour
Continue reading on "Can I work in Australia on a Tourist Visa", "Australia ETA" and "Australian Visa approval"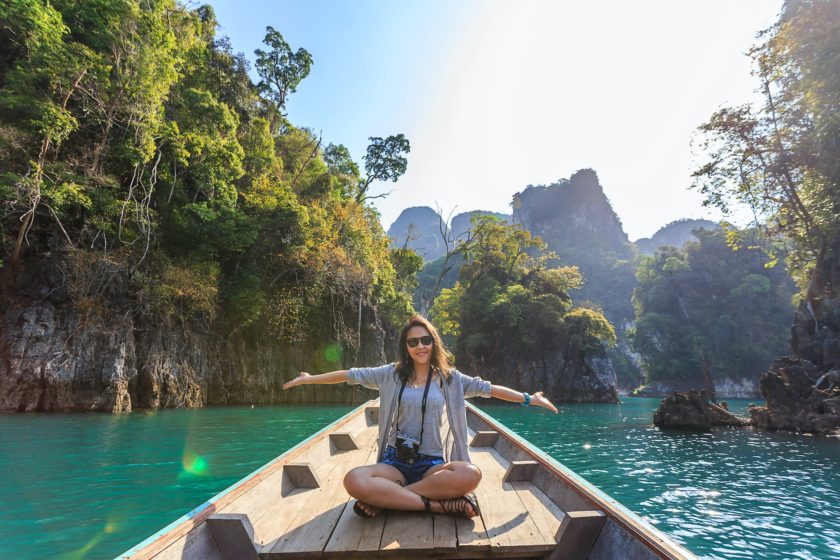 How long to get Australia ETA?
An Australia ETA (Electronic Travel Authority) is a visa authorization system for Australia tourist visas.
It stands in place of waiting for stamps and removes the offline way of applying for an Australian visa. It is also a very good feature that helps to reduce the stress involved in applying for a visa in Australia.
Australia ETA is really a short term stay visa for a business meeting, tourism and for visitation of family members.
How to apply for the Australian ETA:
– Visit the Australian ETA website.
– Put in the necessary travel details like Passport number, name, etc.
– You have to pay a service fee of AUD$20, it will be processed and sent to the mail you used to apply for the Australian ETA. In some cases, it takes up to 12 hours if there are issues in your application process.
The cost of the Australia ETA is totally free just with a service fee.
Read this: What does it really mean to Travel Abroad?
More on Australia ETA:
An important tip to bear in mind when applying for an Australian ETA is that you need to be very careful when putting in your details to avoid mistakes and also I hope you know that the service fee is non-refundable so once you have made payment for it, it cannot be canceled.
UK citizens don't really need a visa to enter Australia, they just need an ETA from Australia.
Conditions to an Australia ETA:
– You must not get a Job to work.
– You must have a test result showing you are free of Tuberculosis.
– Study or business training should not be more than 3 months thus you must not exceed three months stay with Australia ETA.
Read this: How to migrate to the UK from the US
Final tips on Australia ETA:
Australia ETA can last for up to 3 months just like an e-visitor visa, the major difference between the two is the location of application and how much each cost.
Another important thing you have to know about Australia ETA is that once you don't an Australian passport regardless of age, you will have to apply for an ETA.
In conclusion, the Australia visa helps you stay within her country for up to 3 months and can extend if you wish for a period of time. I believe this article answered your questions.
Thanks for reading this article,
Sharing is caring.
Read next: Don't do this when you visit China or Dubai Visa on Arrival tips