10 Best Tips For Making Your Travel Video
Do you want to make splendid travel videos with your holiday pictures?
In recent times, the consumption of online travel videos has increased significantly.
Unlike traditional forms of content, videos can capture travel experiences in the best way possible. Since travel videos capture the essence of the moment, they are perfect for storytelling.
If a picture can say a thousand words, just imagine what a travel video can do! Now that 63% of the world population is online, you have a great opportunity to gain exposure with your travel videos.
Making videos from images is now simpler thanks to online video editors. If you are eager to share your travel adventures with the world, you are in the right place.
Here are the 10 best tips for making your first travel video from scratch.
1. Choose a topic for your travel video
Before doing anything else, you must sit back and choose a trendy topic for your travel video. You can pick a topic depending on what your audience wants.
Consider running a poll on one of your social media channels to get a clear picture of your audience's preferences. Some people have a penchant for architectural wonders like the Taj Mahal.
Whereas others are interested in thrilling wildlife videos that showcase world-famous national parks. Therefore, get a little creative and choose a fun-filled topic that your fans will resonate with. 
2. Craft a unique and detailed script
Once you have finalized the topic for your travel video, the next step is to craft a unique script that will make the world go "wow".
Keep in mind that creating a well-thought-out script demands a great deal of time and effort.
So, put your pen to the paper and avoid rushing through the script as doing so may spoil your video without you even realizing it.
Once you have crafted a cool script, you must stick to it throughout your journey to ensure the best possible video-making experience later.
3. Focus on the destination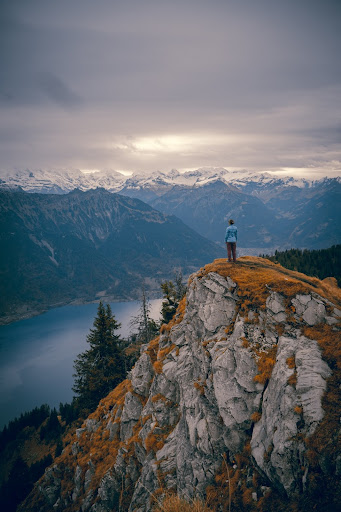 When you are making a travel video, the focus should always be on the destination.
However, many vloggers make themselves the focus of the video and end up missing out on the beautiful features of the destination.
Above all, people would watch your video only if it covers the destination adequately. Hence, you should shift the entire focus towards the destination instead of making yourself the highlight of the video.
Try to cover the sights of mesmerizing mountain peaks, crystal clear waters, and tranquil deserts to win the hearts of your fans.
4. Seek inspiration from popular travel vlogs
If you find yourself running out of ideas during the video-making process, there is no need to be concerned.
You can kickstart your thought process in a jiffy by going through the content of famous travel vloggers on the internet.
Browsing through popular travel vlogs online is a great way to get your creative juices flowing. Check out the content of avid travelers and see whether you can reproduce a scene better. 
5. Choose the best camera on the market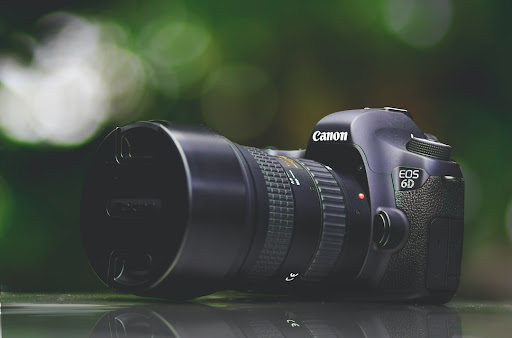 When it comes to making travel videos, you must get your hands on the best equipment.
While there is no dearth of quality equipment in the market, finding the best camera can be somewhat difficult for beginner bloggers.
If you have a decent budget at your disposal, you can take your pick from the latest range of professional camcorders and DSLR cameras.
But if you cannot afford new equipment now, your smartphone's built-in camera is sure to come to your rescue. 
6. Learn to use your camera in advance
Most beginners fail to make quality travel videos because they don't know their cameras well. Before you head out on your journey, you must spend some time with your newly bought camera.
You must explore your camera's functionalities in advance to avoid any last-minute confusion during the trip.
7. Leverage a web-based video editor
If you want your travel video to look professionally polished, you must deploy a video editor to make the necessary edits to your content.
Web-based editors feature an intuitive interface and allow you to make photo videos online anywhere. You can start the video-making process by taking your pick from over 5000+ travel video templates.
The best thing is that you can leverage the web-based editor to make video with pictures and music within minutes. 
8. Add music to your travel video
If you feel that your travel video lacks punch, you can spruce it up with some lighthearted music.
The good news is that you will not have to spend a fortune to enrich your videos with relevant background tracks.
Online video editors boast a massive in-house library of background songs and instrumentals to help you get started easily.
While you can pick any track from the library, you should select songs that match the theme of your video.
For a calm beachside destination, you would want to use some tranquil music. On the other hand, a lively, heartwarming instrumental would be perfect for a bustling city-like setting.
9. Keep the video short and sweet
Engrossed in today's fast-paced world, people hardly find spare time amidst the hustle and bustle of daily life. This is why you must keep your travel videos short and sweet.
While there is no ideal length for travel content, your video should be no longer than 5 minutes. Lengthy travel videos will do nothing except boring viewers.
Keep your travel videos under 3 to 5 minutes to get the best response from viewers.
10. Review your travel video before putting it online
Publishing content without adequate review is one of the biggest mistakes that newbie travelers make. After you are done making your video, you should never post it online right away.
Instead, you should sit back and review your travel content thoroughly. You must check your travel content for quality and lighting issues, and see if it requires any final edits.
Takeaway
There is no denying that travel videos have been popular in recent years. Travel vlogging is a great pastime although it calls for a little effort and investment.
When it comes to planning a trip, most people watch travel videos rather than skimming through travel brochures.
Above all, travel videos give viewers the golden chance to explore enthralling places from the comfort of their homes.
But since the Internet is flooded with countless travel videos, you must think outside the box to get your content noticed.
With a web-based editor at your disposal, you can use the pictures from your recent vacation for making a creative travel video.
See to it you follow the tips above, as these will help you craft travel videos that will go viral in no time.
Awesome one; I hope this article answered your question.
Editor's Recommendations:
If you find this article good, please share it with a friend.