There are many tips on how to make A's in college, I have read and researched but these are the new amazing ones I discovered, they worked for me and they can also work for you.
I also looked into how to wake up early to Study
How to make A's in College- Amazing new Tips:
1. Be Motivated: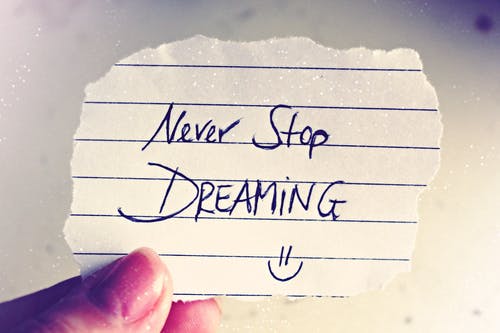 What is your motivation to make A's in College? is it to please your parents/sponsor, to feel good about yourself, or to get a good job.
Make it known to yourself.
Believe that you can achieve whatever you set your mind to, remember what this great man said,
Whatever the mind can Believe and Conceive, it can achieve

Napoleon Hill
Write your goal out and paste it where you will see it anytime you want to start studying, it will motivate you to study harder because you really want to achieve that set-out goal.
2. Take Responsibility: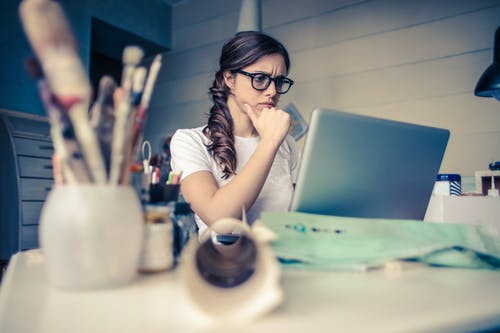 College life is like a different world on its own where nobody will tell you when to study or attend a lecturer or even read your books. Everything is in your hands.
Since grades are everything in College, take responsibility for your grades in college, know when you need to study, have fun, hang out with friends, visit your professors, be awake at night, do your chores, etc.
Find out the best daily routine of a college student
Take responsibility for yourself in College because your success is in your hands.
3. Pick the right Courses:
Picking the right course means that if you really want to do well in college, you need to choose the course of study you are good at and get the related courses to it.
Don't choose a course that you find difficult to understand to read and understand but choose a course that you will feel happy studying.
Do you hate a course?
Hating a course gives you direct access to hating the lecturer which is really a bad idea for you.
So try your best not to hate a course, if you find it difficult to understand a course, meet someone to explain it to you after the class.
This is one tip on how to make A's in college that I learnt from my mentor. It has really helped me a lot since then.
Read this: Why You are too lazy to study and the Solution to it
4. How to make A's in College – Remove all distractions while Studying:
Turn off your phone while studying
I know this might sound weird but it's worth it. Let me explain why…
If your phone is on while you are studying, you can get a pop-up message on Facebook, on replying to the message,
another popup will come from YouTube, thus it's over because once you are on YouTube and enjoying your videos, it won't be easy to leave.
The best way to handle this issue is to turn off your phone so that unnecessary distractions will not come your way.
Another form of distractions are your friends; whenever you want to study, move away from your friends and go to a place where there will be no noise or any form of distraction at all.
5. Don't skip classes:
Classes are easy ways of understanding better what the lecturer has to teach.
Have you missed a class before?
How do you feel when you see the note taken in the class? You will feel lost because you don't understand what the note is saying.
Try our best not miss any class at all, most importantly don't miss the first two classes of a new course, if you do, you will find it difficult to understand any other thing taught in that course.
Read this: 30+ Things to do Before you leave College
What to do when you miss a class:
Get the note from the class
Ask someone to explain the note to you.
Copy the note and understand it better.
Try and not miss a class again.
Another important reason why you should not miss a class is Attendance.
Most professors value the students that attend their classes so they take attendance which makes up about 10% of the CA.
Try your best not to miss your class but if you have to, let your professor know beforehand. This is an important tip on how to make A's in College.
6. Be healthy: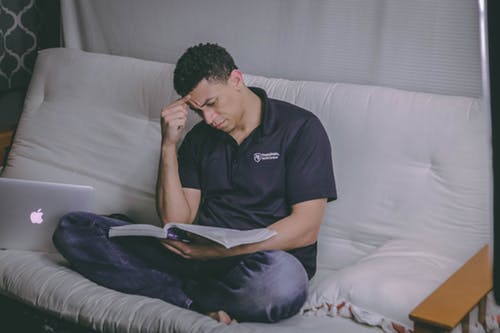 It's said that a healthy man is a wealthy man. That applies to you too, if you are healthy, you will have the strength to study and make Straight A's in College(Wealth).
How to be healthy to make A's in College:
Sleep well – You need good sleep to be a healthy college student, take your siesta regularly if you are always awake at night, don't stay awake throughout the night for more than a day.
A good sleep helps you to be stronger and help your brain function better.
There are times that you will be back from the lecture, you will be very tired and all that is required at that point in time to make you stronger is a good sleep. So try your best to have a good sleep.
Eat well- Eat good and healthy foods that will make you stronger. Eat fruits too to remove all forms of sickness. Good food will help you study better and help your brain.
Read this: 5 Easy mouth-watering food to make in College
Avoid heavy foods when you want to Study, it will make you weak while studying so if you want to eat heavy food, eat it few hours before you start studying so that it can digest well. Drink water too.
Exercise– Exercise is a boost for the body. Make out time out of your busy schedule to exercise your body by going for jogging on weekends or simply running around the blocks to keep healthy and be stronger.
7. How to make A's in College – Have a Plan:
How do you intend making A's in College?
You need a plan, thus you need to get a planner that can be on your phone or on paper.
The plan will show when you are to Eat, Time to Sleep, the best time to read and understand, time for extracurricular activities like Meetings, games, etc,
This plan will help you to get the most out of your day and be more productive.
8. How to make A's in College – Get close to your Professors:
Let your professors get to know you more, let them know your intent "Making A's in the courses".
They can help you by giving you the required advice and steps on how you can achieve it.
Read this: The 21st century Skills every student needs
Ask them questions:
Ask your professors and lecturers questions in class, make sure you understand and be clear of what is being taught in class.
Solve exercises after a class, if you don't understand, meet your friends, if they can't help you, meet your lecturers and professors for advice on it.
Conclusion:
The tips given here on How to make A's in College worked for me and I believe It can work for you if you practice and follow the steps properly.
Thanks for reading this post.
Share this with a friend that needs it.
Sharing is Caring.